P
PP is constantly looking for new markets, with a special look to the most prestigious and innovative projects around the world. To do that, it's necessary to establish a dialogue with architects, designers, interior designers and decision makers in all those countries that mostly appreciate quality and excellence of Made in Italy.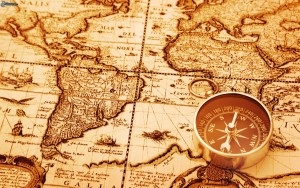 So here is a summary of our exciting journey, started a long time ago and headed for the world's best markets.
 Teheran, Iran
At the same time of the italian authorities visit to Iran, an international mission in early March 2016, in collaboration with ICE and Quarkup, allowed us to come in contact with the most prestigious companies in Teheran, regarding architecture, interior finishing, design and building materials.
Local operators offered us a very warm welcome, showing a great interest in our ceilings. Iran has always been very  attracted from Italy and its economic and cultural excellences and we found anywhere a desire to recover the difficult years of embargo as soon as possible.
Chelyabinsk, Russia
In June 2016, an 8-day international mission will take us to present our ceilings in Chelyabinsk and Tyumen (Russia).
A full calendar of events will put us in contact with the leading companies in our sector. In this area anyway, more precisely in Ekaterinburg, there are already some installations of PPP ceilings, in art. 142 version (metallic silver).
Ryihad, Saudi Arabia (KSA)
PPP will expose at Saudi Build 2016 from 17 to 20 october 2016, in Ryiad.
This fair, in its 28th  edition, welcomes and presents to a specialized audience, all the innovations of construction sector, as well as the current trends, with regard to the finishing of interiors, architecture and building materials.
Italian companies are already present in Saudi Arabia with technologies, projects and materials to realize all those spectacular residential, commercial and business buildings, provided by the ambitious development plans.
A traditional and very important appointment with the commercial furniture world (visual merchandising, exhibition stands, window dressing and displays from around the world).
From 5 to 9 March 2017 Dusseldorf (Germany) renews the most significant trade fair in our industry.
It's an appointment which presents all the innovations to an international audience with a very high percentage of decision makers.
A window on the world where to meet old customers and conclude new trade agreements with entrepreneurs from around the world.
This fair enables us to present both false ceilings and displays section.
Our stand location will be published as soon as possible on this page too.
It's a rising country where PPP has recently successfully showed its open cell suspended ceilings to architects and designers looking for new decorative effects.
Particularly appreciated are gold, satin silver and copper versions.
Our ceilings catalogue can be consulted on line too at this link.